McDonald's Staff Collectively Throw Worker With own's Syndrome Huge Party For 32 Years Service!
This week, over 100 people packed into a McDonald's restaurant in Needham, Massachusetts to say goodbye to worker Freia David, who is retiring after 32 years of service.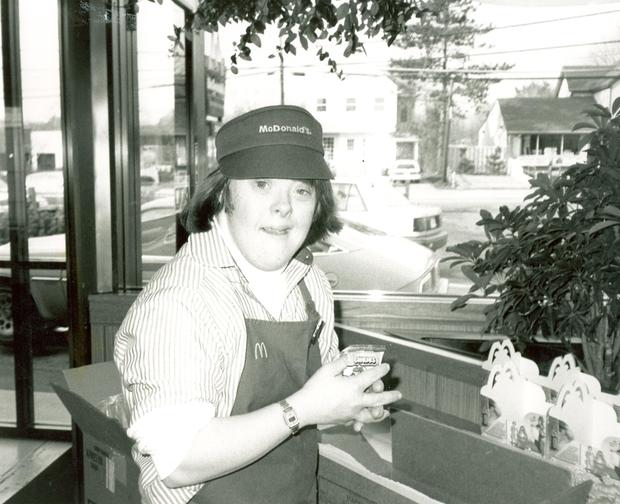 Since 1984, Freia, who is a Down's Syndrome patient has been working at the fast food giant.
But now her colleagues decided to throw her a lavish farewell party following her decision to hang up her apron.
Colleagues spoke of how Freia would make a point of hugging all the staff to say hello before every shift.
"When she saw any kids in the lobby, she started making fries and would come out and say, 'Hi sweetie'. She's a lovely, lovely girl," said Rony Sandoval, the restaurant's manager.
Freia began working at the restaurant over thirty years ago through a scheme that placed adults with cognitive disabilities in work. Her mother however urged her to retire after she began forgetting things earlier this year.
Freia received a silver necklace with a fry-carton pendant as a leaving gift, she also recieved a proclamation from the state House of Representatives. Freia said of the party that, "It was nice, I'm really happy. I like all my friends ere."
Subscribe to our Newsletter