Women's March Demonstrators Built a Wall of Signs Outside the White House
Almost 500 thousand Women's March demonstrators makes for a lot of signs—especially when they're all converging on one city.
Placard-carrying protesters had to find alternative means of disposal since Washington, D.C. recycling bins and trash cans probably weren't equipped to handle all of those. One prime location? The fence surrounding the White House. Those departing the Women's March left their signs along the periphery of President Donald Trump's new official quarters in an act usually associated with tragedies.
And there were a lot.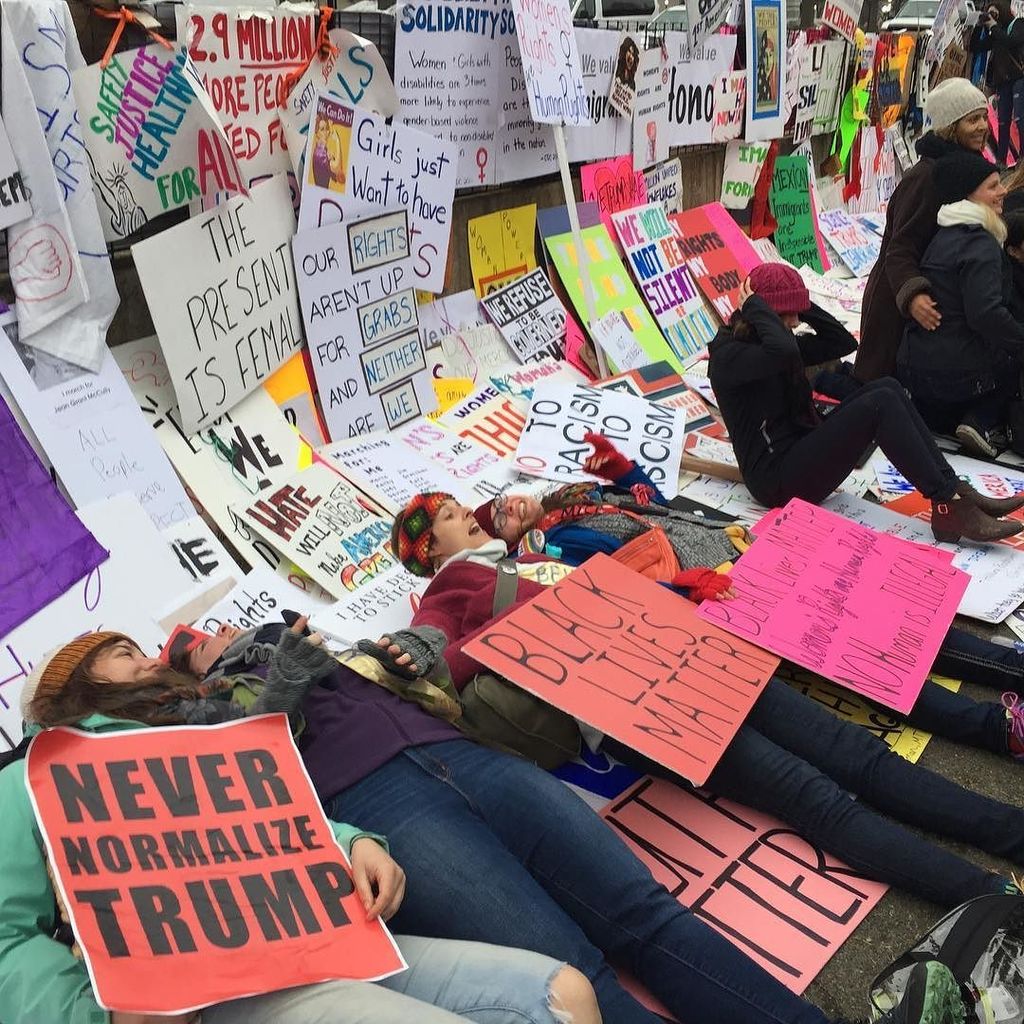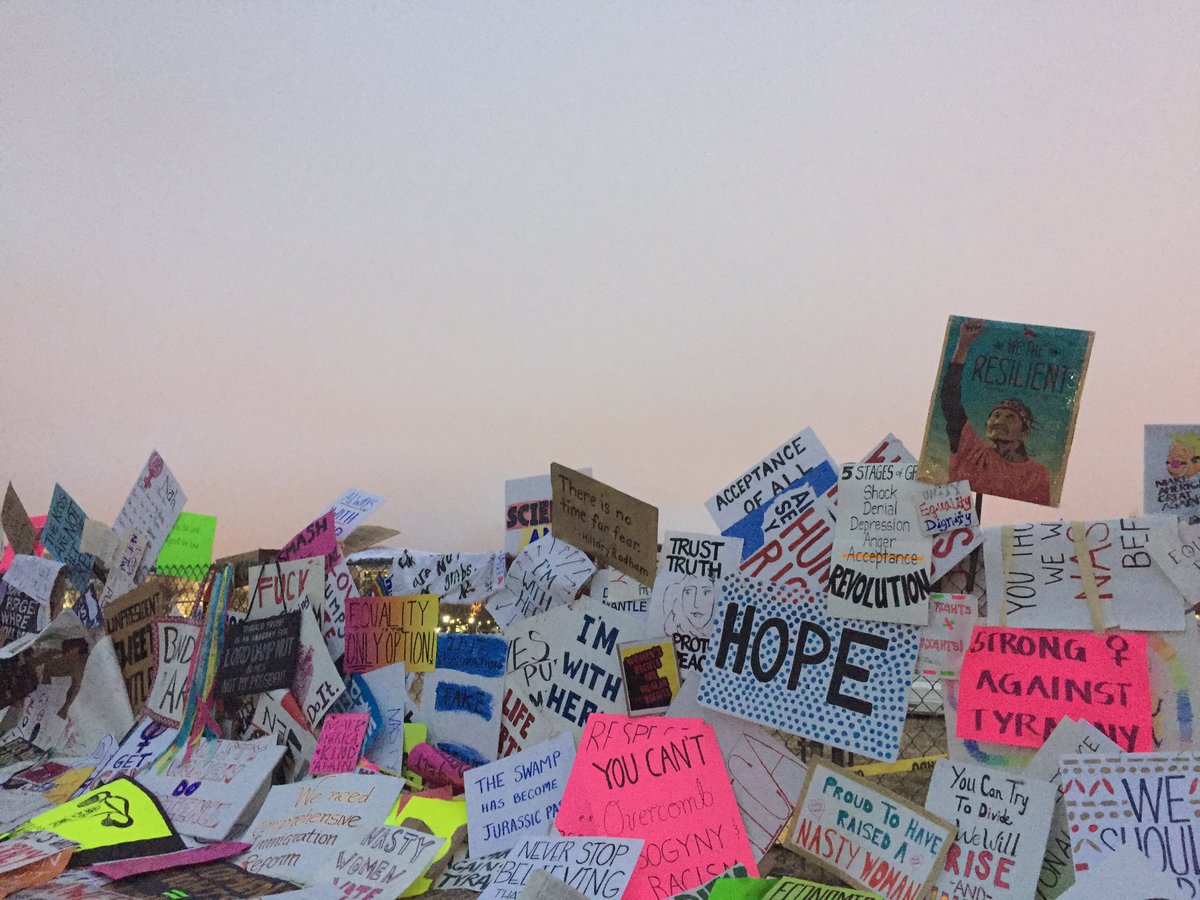 So Trump did get his wall in a way —on his second day as president.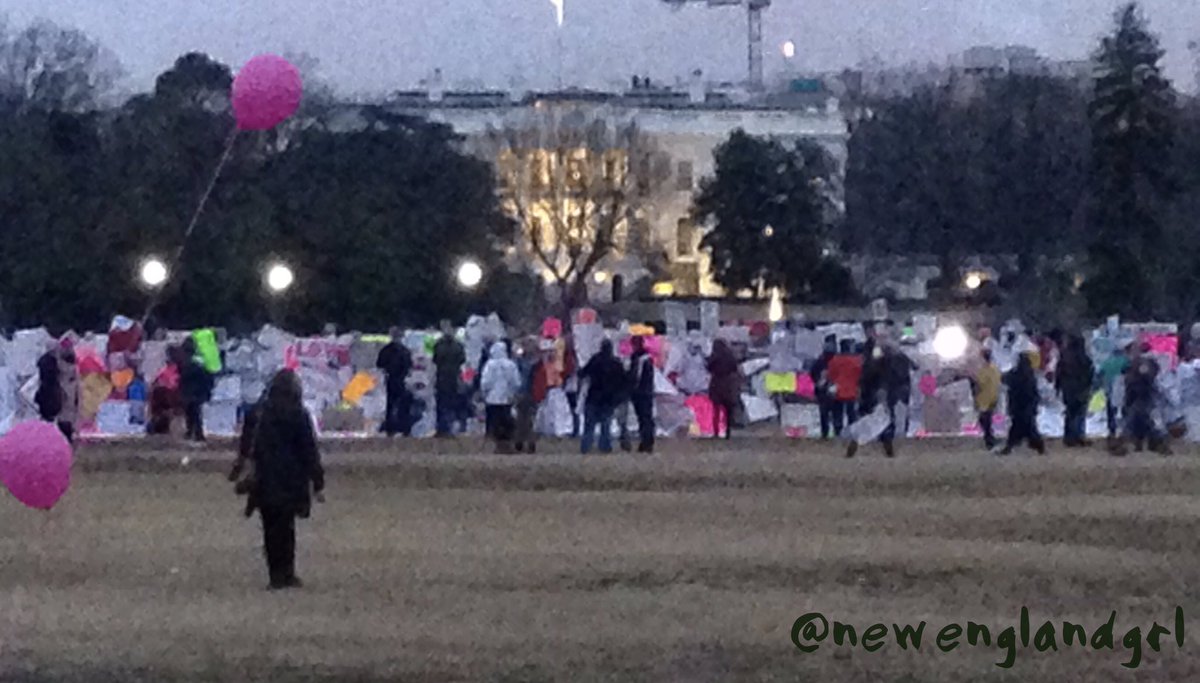 And the construction didn't stop outside the White House: Protesters stacked signs in front of Trump International Hotel in D.C., as demonstrators from the Women's March in New York City made sure they left a few in front of Trump Tower.
Also spotted in subway stations and outside the New York Public Library were gatherings of signs —most face-up and arranged so their messages could still be seen.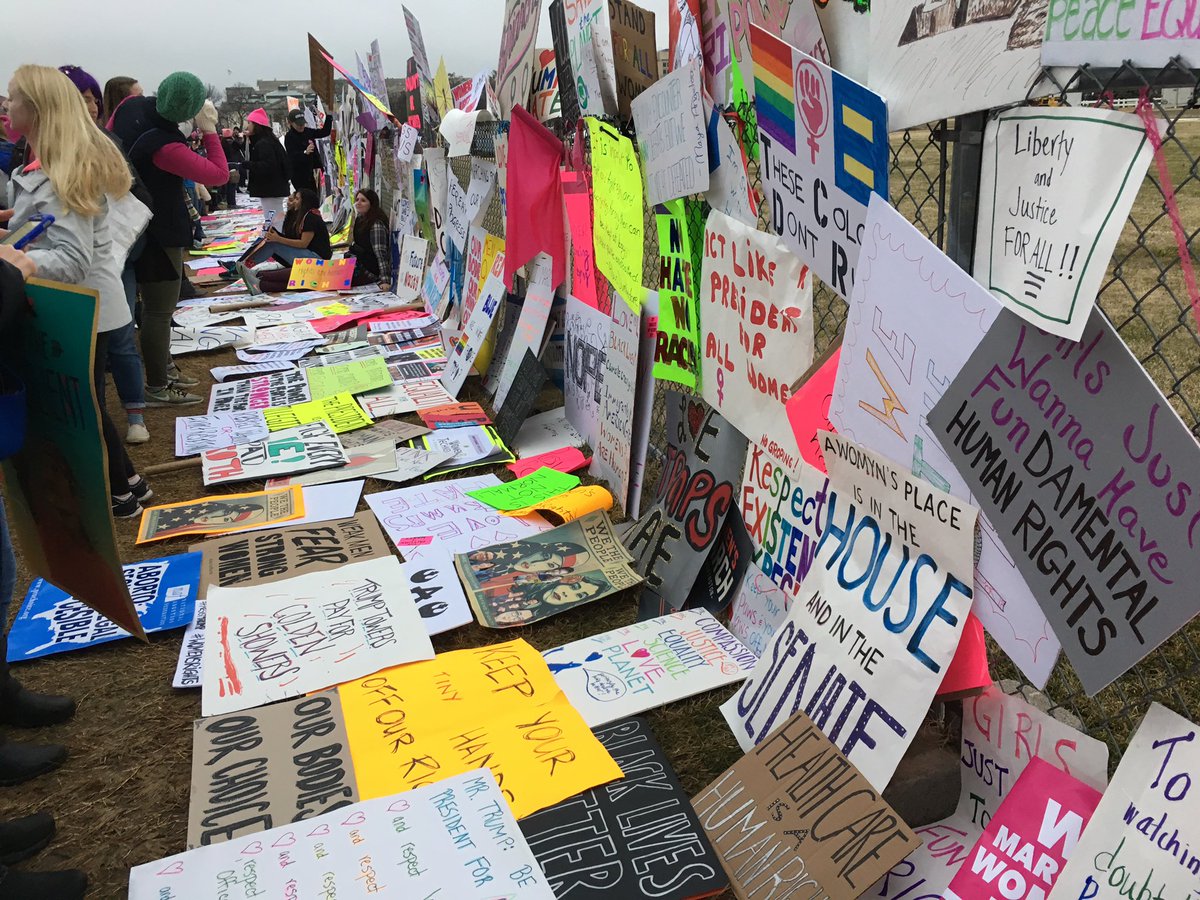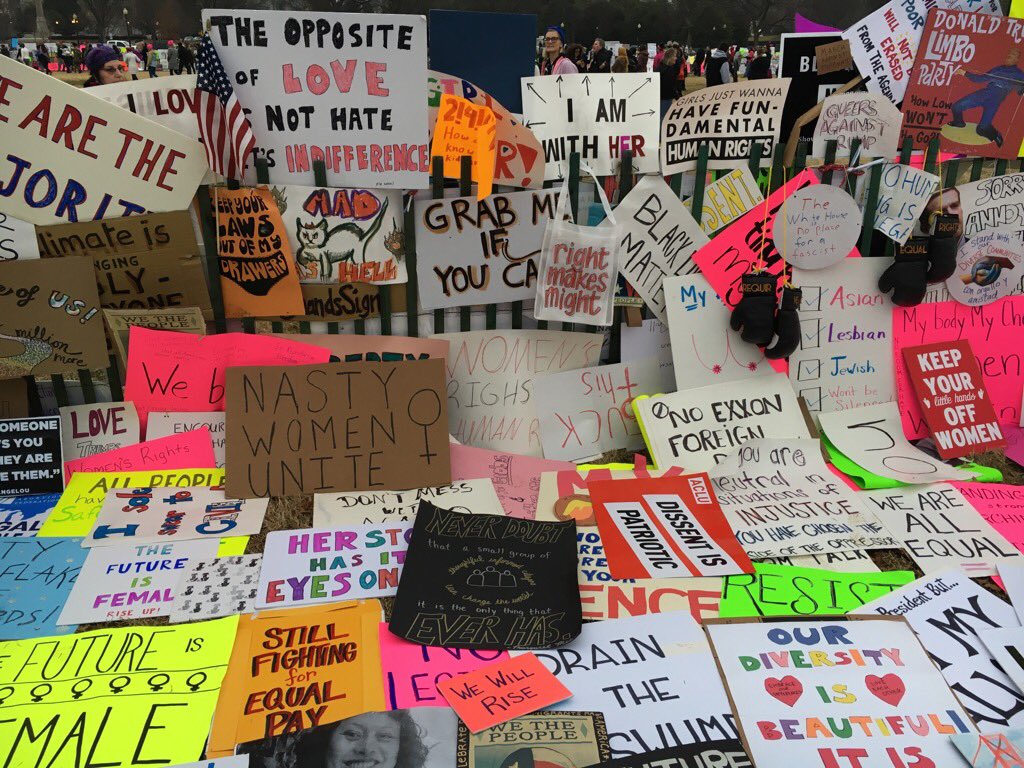 The cleanup is going to be substantial, fairly speaking, but the statement is just too good. And as far as what happens next, that's even more important. Here's how you can get—and stay—involved.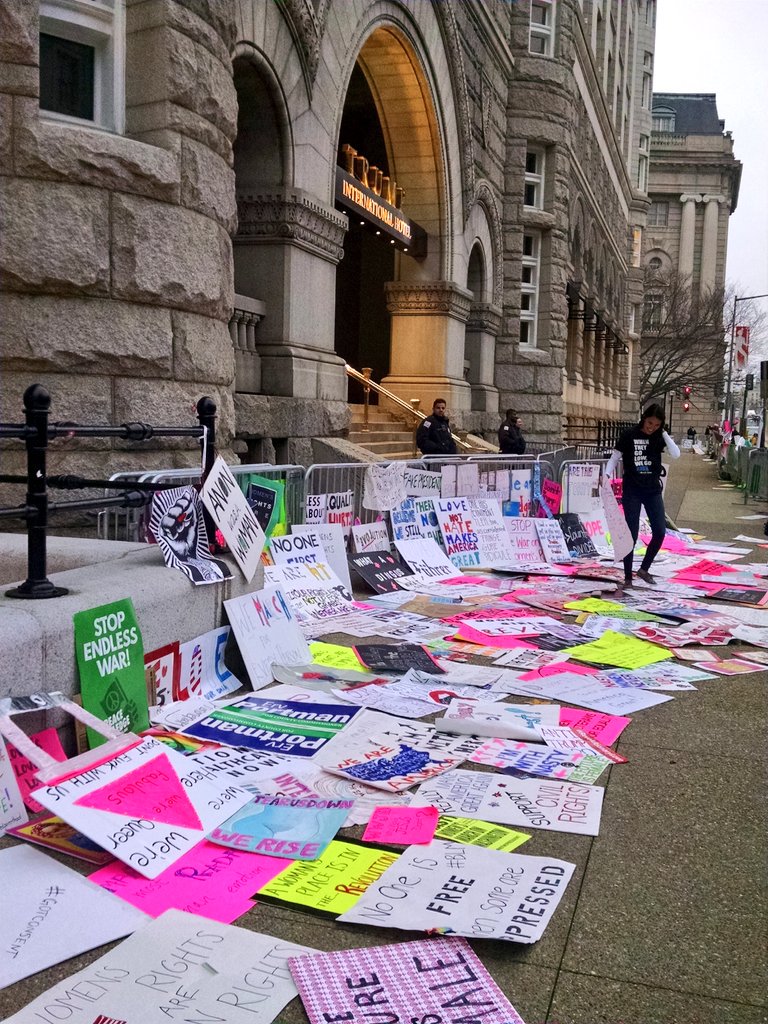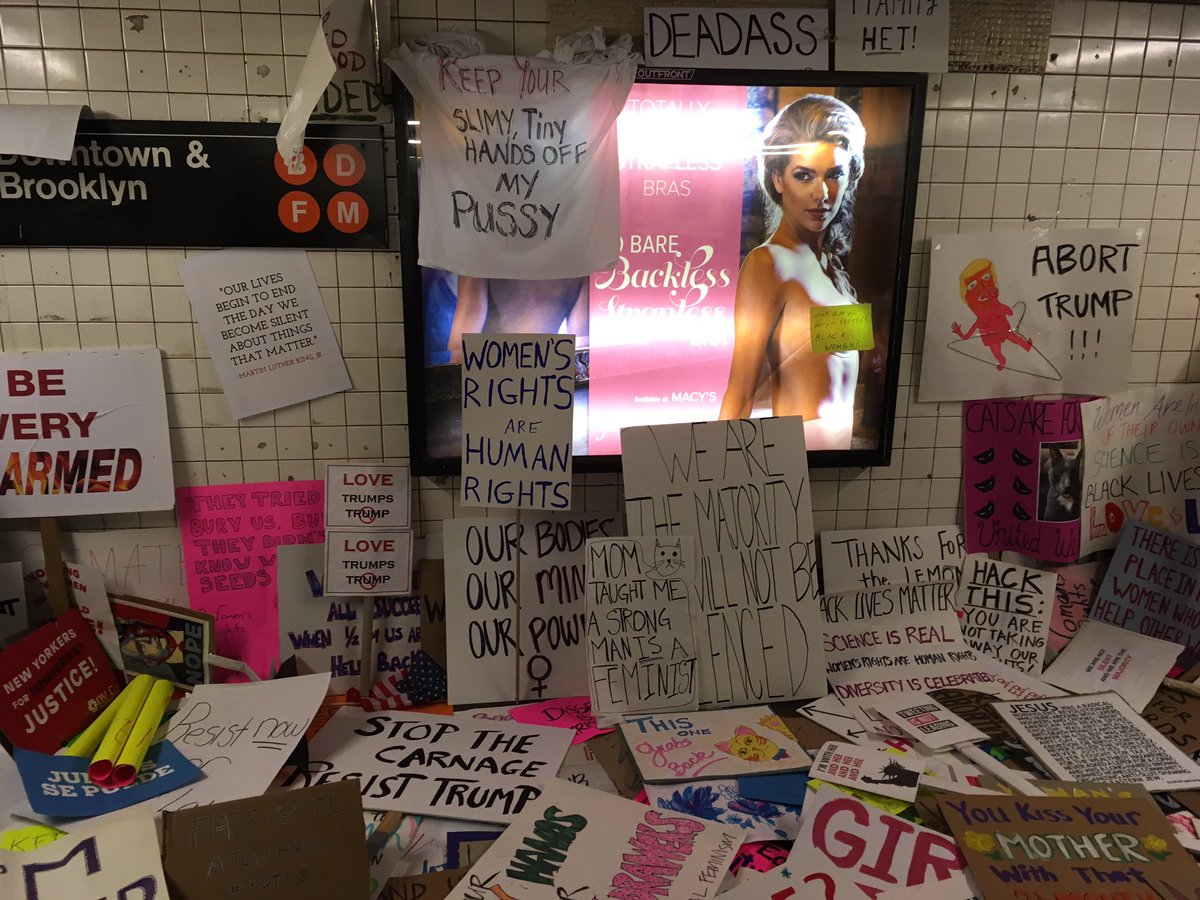 Subscribe to our Newsletter